Customer Experience Technical Program Manager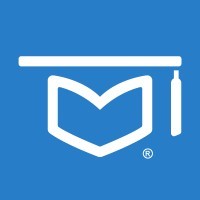 Age of Learning
IT, Customer Service, Operations
Remote
Posted on Thursday, May 4, 2023
Company Overview:
Age of Learning®
is the leading education technology innovator, creating engaging and effective learning resources to help children build a strong foundation for academic success and a lifelong love of learning. Our research-based digital education programs have proven efficacy in increasing children's learning gains, and our curriculum is developed by an experienced team of education experts. Age of Learning's flagship product,
ABCmouse.com®
Early Learning Academy
, is an award-winning comprehensive curriculum for children.
Adventure Academy
™,
the first AAA education massively multiplayer online game (MMO), provides elementary-and middle-school-age learners the opportunity to build critical knowledge in language, arts, math, science, social studies, and more in a fun and safe virtual world. The company's School Solutions Programs include
My Math Academy®
, an adaptive, personalized program that helps students master foundational math concepts, and
My Reading Academy™
,
which helps young learners become fluent readers and build a foundation for reading comprehension and literacy. With over 10 billion learning activities completed by more than 50 million children worldwide, Age of Learning is a global leader in efforts to advance equity, access, and opportunity for all children. To learn more about Age of Learning, visit
www.AgeofLearning.com
.
Summary:
As the Customer Experience Manager, you are responsible for helping execute the vision of Age of Learning's customer experience. In this role, you are responsible for defining and implementing a comprehensive customer experience strategy that aligns with Age of Learning's goals and objectives to support our customers and get the answers they need. You work closely with cross-functional teams to ensure customers receive a seamless and positive experience with our products and services.
Responsibilities:
Digital Customer Care
Develop and manage the digital customer journey to provide quick and efficient customer service to our users, deflecting contacts with AI-enhanced self-service, through seamless handover to a live agent when needed.
Collaborate with cross-functional teams, including product development, engineering, and marketing, to ensure that customer needs and expectations are met or exceeded.
Define and manage processes for handling customer inquiries and technical issues as they migrate through various channels, including social, app stores, email, chat, and phone, and ensure timely and effective resolution.
Leverage APIs and AI technologies to lead the design and implementation of methods, processes, and governance frameworks to drive operational excellence throughout our digital customer care experience.
Maintain an experience roadmap highlighting current projects and associated status, as well as future enhancements.
CX Continuous Improvement
Translate audience needs into actionable feedback; write user stories to communicate and document requirements.
Monitor and analyze customer feedback and data to identify trends, issues, and opportunities for improvement in our product offerings.
Design, manage, integrate, and measure Voice of the Customer surveys and other collection methods to capture and report on customer feedback.
Synthesize KPIs into operational and executive presentations.
Conduct regular operational audits to identify gaps and recommend improvement opportunities.
CX Technical Operations
Track and drive prioritized Zendesk configuration changes, including managing relationships and sub-projects.
Participate in strategic conversations to determine tool-related change impacts.
Design, develop, and implement new configurations and customizations for Zendesk including leveraging third party apps and chatbot AI platforms to streamline customer service operations and optimize customer satisfaction.
Identify, diagnose, and resolve issues that arise with CX tooling systems.
Tell "the story" of our Zendesk instance and our broader CX tool stack, from a high level down to the detail, including the business drivers behind various routing/ automation decisions.
Maintain up-to-date process documentation for Zendesk, Ada.CX, and other tools.
Develop and implement strategies for managing service delivery incidents and communicating effectively with customers during downtime or service interruptions.
Work with technical teams to ensure the reliability and stability of our service delivery platforms.
Requirements:
5+ years of Zendesk administrator experience with in-depth knowledge of Support, Guide, and Explore, including API/App Integrations
Experience supporting cross-functional programs that relate to CX tooling & operations including chatbot development
Can communicate vision, strategy, and statuses of projects to leaders and internal stakeholders
Have a metrics mindset: You believe success is a measured outcome, and have built Zendesk Explore dashboards to very clearly tell a story with KPIs
Can translate business requirements into technical deliverables
Proven ability to deal with ambiguity in a rapidly changing business environment
Ability to root cause and solve complex user issues within Zendesk
SaaS industry experience
The estimated salary range for a new hire into this position is $75,000 USD to $90,000 USD. Salary may vary depending on job-related factors which may include knowledge, skills, experience, and location.
Age of Learning currently provides:
• 80% - 90% of health and welfare benefit premiums
• A 401(k) program with employer match
• 15 paid vacation days, 11 observed national paid holidays plus 9 sick days
• Our flexible work culture means 2 or more days in the office (hybrid) or 100% fully remote options available for most positions
• Team bonding events and a highly collaborative environment
• Access to our internal DEI Task Force that focuses on ensuring our products represent all children on a global scale
• Opportunities for professional growth through professional learning and development programs
• Commitment to Equal Opportunity Employment in addition to an inclusive and supportive company culture