Senior Revenue Operations Manager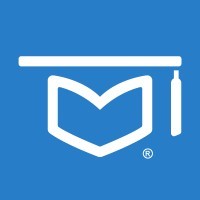 Age of Learning
Operations
Remote
Posted on Saturday, May 6, 2023
Company Overview:
Age of Learning®
is the leading education technology innovator, creating engaging and effective learning resources to help children build a strong foundation for academic success and a lifelong love of learning. Our research-based digital education programs have proven efficacy in increasing children's learning gains, and our curriculum is developed by an experienced team of education experts. Age of Learning's flagship product,
ABCmouse.com® Early Learning Academy
, is an award-winning comprehensive curriculum for children.
Adventure Academy
™
,
the first AAA education massively multiplayer online game (MMO), provides elementary-and middle-school-age learners the opportunity to build critical knowledge in language, arts, math, science, social studies, and more in a fun and safe virtual world. The company's School Solutions Programs include
My Math Academy®
, an adaptive, personalized program that helps students master foundational math concepts, and
My Reading Academy™
,
which helps young learners become fluent readers and build a foundation for reading comprehension and literacy. With over 10 billion learning activities completed by more than 50 million children worldwide, Age of Learning is a global leader in efforts to advance equity, access, and opportunity for all children. To learn more about Age of Learning, visit
www.AgeofLearning.com
.
Age of Learning School Solutions is experiencing tremendous growth because of our groundbreaking early education solutions and talented executive team. To continue this trajectory, we're searching for a highly qualified Senior Revenue Operations Manager (SROM) to support the division's Chief Revenue Officer.
The SROM will have an immediate impact and encapsulates the direction that drives our teams forward while also acting as the glue to ease communications and processes and create a united approach. You will work on the School Solution's top priorities, at its strategic core and amplify our CRO's productivity by working with him on major initiatives, getting projects executed and going smoothly, and taking the lead on projects as needed.
Responsibilities:
In partnership with the CRO drive the School solutions vision and strategy and ensure appropriate execution.
Lead or partner on special projects driven by the CRO across all areas of the company.
Assist daily operations through collaboration with senior management and department leaders, performing an array of administrative tasks including, but not limited to managing calendars, generating correspondence, maintaining files, planning, and coordinating annual/quarterly corporate meetings, association partners, and lobbyists.
Build and develop relationships with all employees for increased efficiency and responsiveness in existing operations and help to define new operational strategies.
Serve as a subject matter expert, handling inquiries and developing action plans to address them, and assisting with the preparation and dissemination of communications.
Support KPI monitoring and communication by engaging with other key Schools Division executives to foster understanding and communication about how we will track, cascading the information and all the pertinent details to the team.
Set up standardized formal quarterly reporting cycle with executives - including developing informative reporting decks, following cadenced reviews meetings, and ensuring the relevance of content, quality, and frequency.
Proactively identify gaps and inefficiencies across the business and provide solutions/recommendations.
Anticipate the needs of the CRO and organization, enabling the leadership team to operate more effectively and efficiently.
Research ideas generated in executive meetings to develop them into presentations for senior leadership.
Overseeing strategic business initiatives from development through successful execution under the guidance of the Schools Division CRO and collaboration with other executive team members.
Assist and communicate with executives in decision-making, program management, and initiative implementation.
Review, design, and execute improvements to the Schools Division find knowledge, process, communications, and skills gaps, and develop appropriate processes.
Coordinate organizational procedures for optimized efficiency and productivity.
SROM will ensure that Schools Solutions executives are constantly remaining in touch with the CRO through close interaction and identifying and addressing any issues that may arise.
Build relationships across the organization to help move ideas forward, fully understand the business and our people.
Work with CRO in managing and expanding the content of social media accounts - LinkedIn, Twitter, and others, in support of divisional and company objectives.
Requirements:
Bachelor's degree or higher in Business or related field and/or consulting experience in Operations Management.
5-7 years in a business or executive management role in a fast-moving environment.
Proven experience with budget management.
Excellent project management skills with experience organizing multiple teams and departments in addition to planning and leading strategic initiatives.
Experience collaborating across functional lines to support project delivery.
Organized and disciplined, strong attention to detail, tenaciously following up to ensure the right results.
Business savvy, including an understanding of the marketplace, competitors, and technology and what is required for sustained operating results.
Impeccable ability to see what pressures the CRO faces in pushing the division to change and to find ways to lessen them.
Intuition and ability to recognize which relationships are most important to the success of the Schools division agenda to assist the CRO in strengthening them.
Exemplary communication skills to help refine the leader's message and ensure that it is understood by the right audiences.
Nimble business mind with a focus on developing creative solutions.
Strong project reporting skills, with a focus on interdepartmental communications.
The estimated salary range for a new hire in this position is $90,000 USD to $115,000 USD. Salary may vary depending on job-related factors which may include knowledge, skills, experience, and location.
Age of Learning currently provides:
• 90% of employee health and welfare benefits premiums & 65% of dependent benefits premiums
• A 401(k) program with employer match
• 15 paid vacation days (increases to 20 days on your 3-year anniversary), 11 observed national paid holidays plus 9 sick days
• Our flexible work culture means 2 or more days in the office (hybrid) or 100% fully remote options available for most positions