Contracts Compliance Manager, Sales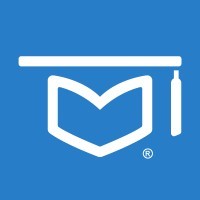 Age of Learning
Legal, Sales & Business Development
Remote
Posted on Sunday, May 21, 2023
Company Overview:
Age of Learning®
is the leading education technology innovator, creating engaging and effective learning resources to help children build a strong foundation for academic success and a lifelong love of learning. Our research-based digital education programs have proven efficacy in increasing children's learning gains, and our curriculum is developed by an experienced team of education experts. Age of Learning's flagship product,
ABCmouse.com® Early Learning Academy
, is an award-winning comprehensive curriculum for children.
Adventure Academy
™
,
the first AAA education massively multiplayer online game (MMO), provides elementary-and middle-school-age learners the opportunity to build critical knowledge in language, arts, math, science, social studies, and more in a fun and safe virtual world. The company's School Solutions Programs include
My Math Academy®
, an adaptive, personalized program that helps students master foundational math concepts, and
My Reading Academy™
,
which helps young learners become fluent readers and build a foundation for reading comprehension and literacy. With over 10 billion learning activities completed by more than 50 million children worldwide, Age of Learning is a global leader in efforts to advance equity, access, and opportunity for all children. To learn more about Age of Learning, visit
www.AgeofLearning.com
.
Summary:
The Contract Compliance Manager within the Schools Division will be responsible for ensuring the company's obligations in contractual agreements in RFP's are met. The role involves overseeing and monitoring all aspects of contract compliance, including contract terms, conditions, performance, and delivery as it relates to RFP's and sales contracts. This position is part of a collaborative team working with cross-functional partners, such as Legal, Human Resources, Finance, and Customer Support, to ensure all obligations and requirements are met in a timely and accurate manner.
The successful candidate will have excellent organizational and interpersonal skills, strong attention to detail, an ability to communicate clearly and effectively, and a knack for prioritizing daily tasks with longer-term projects. This person thrives within a fast-paced, ever-changing work environment.
Responsibilities:
Manage, communicate, and track all sales contracts and related contractual obligations.
Review and analyze contractual agreements to ensure that all obligations have been identified.
Identify and track contractual obligations during RFP proposal process to ensure we know what our obligations will be once awarded a contract.
Develop and implement compliance policies, procedures, and controls to ensure that all stakeholders involved in a contract are meeting their obligations.
Prepare weekly, monthly, and quarterly reports that show contract compliance status and advise on any potential issues.
Conduct audits and assessments of compliance with contractual obligations.
Build cross-functional relationships with other stakeholders within the organization to support contractual obligations and ensure timely resolution of any contractual disputes or issues.
Develop and deliver compliance training to all relevant personnel to ensure they are aware of their contractual obligations and understand the importance of compliance.
Identify process and operational improvement opportunities and own the implementation of such initiatives.
Build and maintain a contract compliance dashboard.
Complete other related tasks and projects as assigned.
Required Qualifications:
Bachelor's degree in Management, Business or related field
3-5 years of experience in contract management, compliance management, or a related field
Experience working with developing processes and systems for managing contracts and contractual compliance
Highly organized with strong attention to detail.
Able to multi-task, effectively prioritize, and thrive in a fast-paced environment
Excellent written and verbal communication skills
Strong professional and interpersonal skills, including the ability to establish and maintain effective relationships with internal and external stakeholders
Strong analytical, problem-solving, and project management skills
Self-motivated and proactive individual who takes initiative
Ability to work independently and collaboratively in a team environment
Proficient in standard office software (Outlook, Word, Excel, PowerPoint, etc.)
The estimated salary range for a new hire into this position is $80,000 USD to $95,000 USD. Salary may vary depending on job-related factors which may include knowledge, skills, experience, and location.
Age of Learning currently provides:
• 90% of employee health and welfare benefits premiums & 65% of dependent benefits premiums
• A 401(k) program with employer match
• 15 paid vacation days (increases to 20 days on your 3-year anniversary), 11 observed national paid holidays plus 9 sick days
• Our flexible work culture means 2 or more days in the office (hybrid) or 100% fully remote options available for most positions