Sr. Demand Planner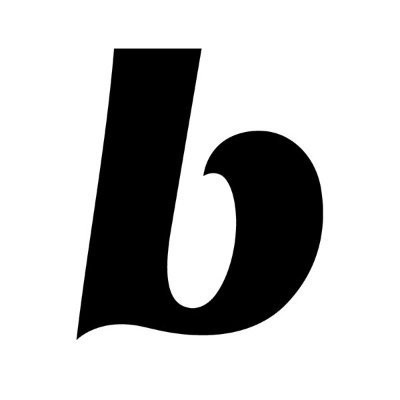 Beautycounter
Santa Monica, CA, USA
Posted on Wednesday, April 19, 2023
At Beautycounter, we go beyond clean to get safer beauty into the hands of everyone. Launched in 2013 as a direct-to-consumer beauty brand and acquired by the Carlyle Group in April 2021, we develop and distribute roughly 100 beauty products across skin care, makeup, and personal care, serving both the United States and Canada.
In addition to our Never List™, which excludes over 1,800 questionable ingredients from our formulations, we've established a rigorous set of safety standards for both our products and our manufacturing partners. And, through our advocacy efforts, we've helped introduce more health-protective legislation to the beauty industry.
Beautycounter is proud to be a Certified B Corporation that's committed to more sustainable packaging, responsible sourcing, and a policy of total transparency. Awards include Fast Company's Most Innovative, Allure's Best of Beauty, Glamour's Beauty Awards, Refinery29's Innovators List, WWD's 2019 Best-Performing Beauty Company, and CNBC's Disruptor 50.
The Sr. Demand Planner is responsible for development and maintenance of SKU-level operational forecasts for several seasonal and highly promotional products within the Skincare/Color portfolio via coordination of the Integrated Demand Planning processes using SAP Demand Planning functionality. Will play a key role in monthly S&OP development and work closely with the internal Marketing, Finance and Commercial team key customer representatives in the development of the collaborative forecast. Responsible to develop the final demand forecasts (operational forecasts) at multiple levels of aggregation for the full time horizon by channels and by key accounts. To build seasonal and monthly demand forecasts at SKU level based on strategic category revenue and profitability goals, market conditions and opportunities, advertising plans, customer bookings and sell-through, category cancellation trends, account door profiles and growth plans. This position will be reporting to the Sr. Manager, Operations Planning and have a vital role in Operations.
In This Role You Will:
Oversee the forecasting and planning activities for the Beautycounter Operations and Supply Chain business.
Manage a highly complex catalog composed of seasonal and highly promotional products.
Manage the promotionality rate and customer profile in the unit to revenue conversion.
Coordinate bottoms up alignment and category reconciliation across the organization.
Develop effective forecast models based on industry trends, demand patterns and financial goals of the company.
Support System upgrade efforts & demand planning process building
Propose and implement solutions to improve demand forecast accuracy
Successfully communicate forecast and inventory estimations to management.
Monitor and report on important changes in sales forecasts, budgets, and business strategies.
Conduct monthly forecast maintenance.
Address demand-related issues in a timely and effective manner.
Prepare a monthly MAPE report of forecast variances and determine likely sources of forecast variance so that future analysis can be improved.
Work closely with Sales and Marketing to estimate the lift and effectiveness of various promotional concepts.
Develop new product launch forecasts in collaboration with Sales, Marketing and Ops teams.
Support the monthly Sales and Operations Planning (S&OP) meeting to review key upcoming forecast assumptions.
Support leadership by providing detailed ad-hoc analysis as needed to assist in driving the profitability of the business.
Ad hoc analyses as required by management.
Qualifications:
Bachelor's Degree in finance, math, supply chain, industrial engineering or a related field
5+ years related experience in a role with similar responsibilities.
Ability to work effectively in a fast-paced environment.
In-depth knowledge of advanced mathematical and statistical forecasting methodologies.
Solid understanding of inventory management practices and procedures.
Exceptional proficiency in Excel and/or a database application to support analysis.
Experience with ERP and data warehouse tools (SAP preferred but not required)
Ability to work on multiple projects simultaneously and meet deadlines.
Pay: $73,3k - $115k for work locations in the United States, with individual pay determined by several factors including, but not limited to, job-related skills, experience, education, and training. Salary ranges are determined in good faith by role, level, and location. As a remote-eligible job, a narrower salary range for a candidate's preferred location may be available.
Bonus: Additional compensation includes an annual discretionary bonus based on company and individual performance.
Benefits at Beautycounter:
Medical, dental, vision insurance effective the 1st of the month following hire date
Bc paid and supplemental life and AD&D insurance
Bc contribution to HSA plan (if enrolled in HSA compatible plan)
Healthcare and dependent care FSA
Health & Wellness support for all employees (at no cost!) through Modern Health
401(k) plan with company match following 90 days of employment
Unlimited Vacation for Exempt Associates (or 15 days Paid Time Off for Non-Exempt Associates)
14 Company Paid Holidays per year
20 hours of Paid Volunteer Time off per year
At Beautycounter we are committed to creating a diverse environment and are proud to be an equal opportunity employer. All qualified applicants will receive consideration for employment without regard to race, color, religion, gender, gender identity or expression, sexual orientation, national origin, genetics, disability, age, or veteran status.