Director, Value Stream Management (VSM)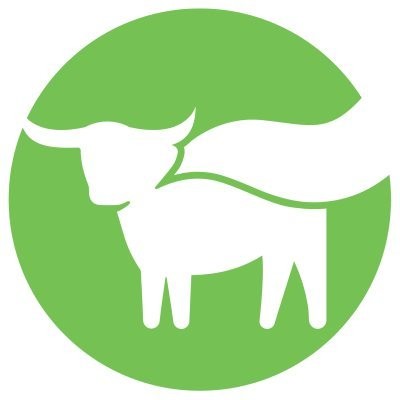 Beyond Meat
El Segundo, CA, USA
Posted on Wednesday, April 26, 2023
COMPANY DESCRIPTION
At Beyond Meat, we started with simple questions. Why do you need an animal to create meat? Why can't you build meat directly from plants? Thus, we make plant-based meats that allow families to eat more, not less, of the traditional dishes they love while feeling great about the health, sustainability, and animal welfare benefits of plant protein. Our goal is to bring exciting change to the plate—and Beyond.
Beyond Meat is focused on raising the bar on talent. We are dedicated to shaping an inclusive culture that drives excellence, innovation, and results by enabling talent acceleration and development, engagement, and the employee experience.
Reporting to the Senior Vice President of Operations, the Director, Value Stream Management (VSM) will lead an integral portion of the work of Beyond Meat's Innovation process. The Director will be expected to lead a cross functional team comprised of individuals from Supply Chain, Procurement, Commercialization, Quality, Marketing, Finance and Production. Primarily focused on the Pork portfolio, the Director will function as the main conductor for all aspects leading up to the commercial launch of new products.
TASKS, DUTIES, & GENERAL RESPONSIBILITIES
Oversee the entire lifecycle for new product development within the product family (pork portfolio)
Manage horizontally to ensure product portfolio achieves customer needs, margin targets, product development timelines including product launches, net revenue targets, inventory levels, and other metrics within product family value stream
Influence managers across organization to support the horizontal flow of value for the product family and negotiate with senior leaders to resolve any gaps in the process that could impact timeline
Provide project reporting and status updates to leadership, project sponsors and stakeholders using scorecards, status reports and weekly / monthly project review meetings
Strike a balance between metrics and performance to ensure value stream team is consistently finding new ways to improve process
Apply entrepreneurial mindset to grow product family revenue
Partner with relevant department to identify new business opportunities and create value for broader enterprise through aggressive management of product family
Identity and prioritize key issues and opportunities in the product development process; develop and execute plans to address
Develop in-depth knowledge of our customers to enable alignment of BYND's category growth strategies to the mandatory needs and strategic direction of each customer
Lead cross-functional project teams through the end-to-end product lifecycle process (discovery, design, commercialize, and launch)
Own supply chain integration and ensure successful execution of all supply chain-related workstreams by managing self and others to complete required work
Ensure effective project team engagement, including establishing and managing recurring team meetings
Develop and manage project timelines and critical path, project budget / costs, target margin and project resourcing
Ensure project risks are identified, mitigated and escalated to project sponsor and leadership as appropriate
Ensure project delivers against defined targets, including pre-launch and post-launch KPIs, cost, fill rate and scrap.
Supervisory Duties (if applicable)
Direct oversight of (1) Project Manager; Cross functional leadership of multiple indirect reports
Lead by indirect management of resources across multiple functions linked to the value stream
QUALIFICATIONS
Bachelor's degree in Chemical Engineering, Process Engineering, or Food Science; Master's degree preferred
10+ years of experience working in Product Development within the Food and Beverage industry or equivalent experience within end-to-end supply chain management
5+ years of managing cross functional teams
Proven leadership experience in the food industry
Strong communication and presentation skills
Capable of responding quickly to evolving priorities and comfortable dealing with ambiguity in a fast-moving environment
Detail-oriented, extremely organized, and able to coordinate multiple tasks in a timely manner, with minimal supervision
Highly-organized and self-starting work style
Team player and flexible
Strong analytical and creative thinking skills
Excellent time management skills
Communicate and collaborate effectively with internal and external customers, collaborators, and strategic partners
Works well in a diverse team environment with minimal supervision and capable of affecting leadership in a cross-functional matrix organization
WORK ENVIRONMENT
Position located on-site 5 days/week at either our El Segundo, CA Headquarters, Columbia, Missouri Site, or Devault, Pennsylvania Site
Position requires the ability to stand, walk, or sit for prolonged periods
Position located in a mix of laboratory, pilot lab, plant facility, and office environments; requires a tolerance for high worker traffic, close quarters, noise, odors, dust, and varying room temperatures and lighting
Beyond Meat is an equal employment opportunity employer. Candidates are considered for employment without regard to race, creed, color, national origin, age, sex, religion, ancestry, veteran status, marital status, gender identify, sexual orientation, national origin, liability for military service, or any other characteristic protected by applicable federal, state, or local law. If you are interested in learning the status of your application, please note you will be contacted directly by the appropriate human resources contact person if you are selected for further consideration. Beyond Meat reserves the right to defer or close a vacancy at any time.
Please note that Beyond Meat has adopted a COVID-19 vaccination policy to safeguard the health and well-being of our employees.
All U.S. employees who (a) physically enter a Beyond Meat facility in the United States, (b) represent Beyond Meat at work-related events, including but not limited to trade shows and product demonstrations, or (c) physically enter customer or potential customer sites in connection with their work for Beyond Meat must take all necessary steps to be Fully Vaccinated as a condition of employment, unless a reasonable accommodation is approved.