Events Marketing Manager - Temporary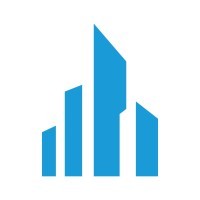 Crexi
Administration, Marketing & Communications
California, USA
Posted on Saturday, May 13, 2023
About Crexi


We are the commercial real estate industry's fastest-growing marketplace, data, and technology platform dedicated to supporting the CRE industry and its stakeholders. We enable commercial real estate professionals to quickly streamline, manage, and grow their businesses using the industry's most advanced technology. Since launching in 2015, we have quickly become the fastest-growing CRE marketplace and most advanced platform in the industry. Crexi has helped buyers, sellers, and brokers transact business on over 300,000 commercial listings totaling more than $1 Trillion in property value.
About this role:


We're looking for an Events Marketing Manager for temporary Coverage to join the Crexi team! As a member of the Marketing team, you will be responsible for supporting our conferences from start to finish, including scoping, evaluating and deciding with whom we partner and what levels of support will be delivered. You will include other Sales Marketing Manager(s), their Marketing Director, and our sales organization leadership during their process to best evaluate and strategize on each event. Most importantly, you will execute all events' details from planning to execution, while upkeeping the calendar and meeting all internal & external deadlines. You will be expected to simultaneously manage events, projects & tasks with a variety of stakeholders and showcase excellent problem solving and communication skills throughout. Ideally, this candidate would be an experienced marketer who understands a breadth of channels with experience running simultaneous conferences from start to finish. You will use your market knowledge as well as data for insights to inform planning.
What you'll do:

Manage conference and event planning, branded product sourcing/ordering, and coordination of information between divisions
Work closely with the Marketing Director, Sales and Transactions, and members of the marketing team to manage partnership vetting/execution, media planning, and sales collateral support
Negotiate event space and maintain vendor relationships
Update budgets and maintain invoices; Responsible for all budget allocation and ROI from Events (up to date; monthly, YoY analysis)
Assist with overall event organization including conference calls and calendar planning
Work alongside Design and Sales teams to create client-facing collateral
Support efforts to drive awareness and growth of the Crexi platform, community, engagement with our products
Monitor, analyze, and measure the effectiveness of marketing initiatives and make real-time optimization and forward-looking recommendations for awareness efforts


Minimum Qualifications:

Bachelor's degree in marketing, strategy, business, communications or equivalent
3-4+ years marketing and/or media planning experience, with prior direct responsibility for developing and coordinating campaigns, delivering results that achieve business objectives
Familiarity with the event space, and the attention to detail required to get them over the finish line


Preferred Qualifications:

Experience managing events, preferably in the CRE space
Exemplary project management skills, with strong ability to juggle multiple priorities and excel in a lean and demanding work environment
Ability to multi-task with multiple internal stakeholders and concurrent various unique events happening at the same time
Deep understanding of marketing landscape, strategy, and the CRE ecosystem
Experience working directly with creatives, product, customer support, and sales teams to partner on campaigns. Able to guide creative input, development, and execution from concept to completion
Expertise in partnership management across publishers, influencers, agencies, media platforms, and networks.
Advanced decision-making skills with proven ability to lead, influence, align and inspire teams, including those who are not direct reports
Highly data-driven possessing strong ability to use insights to frame recommendations and results into concise and actionable reports
Thinks strategically and also drives forward tactical execution
Excellent communication skills with the ability to adapt and work effectively with a team


The anticipated base salary range for candidates who will work in our Playa Vista, California location is $6,167/mo - $8,333/mo. The final salary offered to a successful candidate will depend on several factors, which may include, but are not limited to, the type and length of experience applicable to the role and within the industry, education, geographic location, etc. Commercial Real Estate Exchange, Inc ("Crexi") is a multi-state employer, and this salary range may not reflect positions that work in other states.
Why Crexi?

Rapidly growing startup with a dynamic work environment
Limitless snacks
Collaborative culture and numerous team activities


Crexi is an EEO Employer. Qualified applicants will receive consideration for employment without regard to race, color, religion, sex, national origin, sexual orientation, gender identity, disability or protected veteran status. Crexi will also consider for employment qualified applicants with criminal histories in a manner consistent with EEOC guidelines and applicable local law.