Assistant Manager (dog behavior)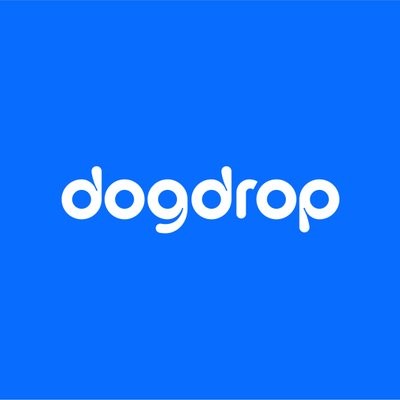 Dogdrop
Los Angeles, CA, USA
Posted on Sunday, April 2, 2023
Dogdrop is a fast-growing, dog care start-up building the largest network of dog daycares in the world. Our convenient physical locations and walk-up mobile services are designed to give pet parents flexible access to quality dog care from a brand they know and trust—anytime, anywhere.
As a Dogdrop Assistant Manager (dog behavior), your focus day-to-day will be to help the location manager oversee location operations, with a focus on all things related to the dogs.
The Role
Your primary responsibilities will be to ensure the location is running smoothly and that all staff have the skills they need to care for our dog members effectively. More specifically, you will:
Work with the other managers on staff oversight, hiring and training, scheduling, facility maintenance, dog care and handling, customer service, sales, member retention and engagement, events, and more.
Help to improve and refine all dog care and operational policies and procedures.
Be responsible for the dog care metrics at your location.
Make dogs and their parents feel so loved and cared for they never want to go to any other dog daycare.
Reinforce the Dogdrop brand with staff (through training and oversight) and members (through customer service) to maintain consistency across our retail experience.
Keep our Droperators and other staff challenged and engaged with ongoing training and development.
Communicate frequently and effectively with upper management.
About You
You have 1+ years of management experience at a customer-facing, operationally excellent company.
You are a team player, and you're always willing to go the extra mile to support the rest of the team or our customers.
You are a proactive and strategic problem solver, a self-starter that approaches each challenge with calm consideration and process oriented thinking, to create long-term solutions.
You're a patient and supportive teacher and leader.
You're a clear, honest, and empathetic communicator who's able to provide solutions, rather than simply point out issues.
You have dog behavior/handling/training experience, preferably with some kind of certification.
You have never been on the Office of Inspector General's List of Excluded Individuals/Entities.
Success in This Role
Happy dog and human members (feedback, reviews, retention). We understand there are people who will never be satisfied, but generally, we expect parents to come back with amazing feedback and reviews about their Dogdrop experience. Retention says it all.
Your team should feel comfortable to provide and receive regular feedback.
We pride ourselves on having a clean and beautiful facility. We expect this to be well maintained and improved whenever necessary because our retail locations are the foundation of our brand.
We encourage time away from Dogdrop. Plan ahead for time off.