General Manager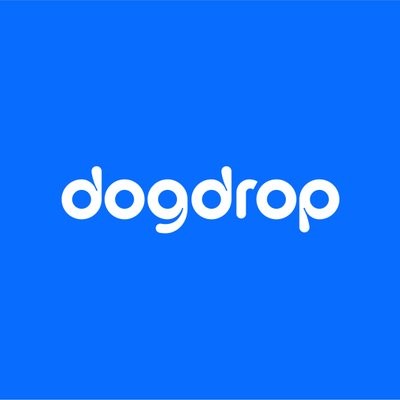 Dogdrop
Operations
Los Angeles, CA, USA
Posted on Thursday, April 27, 2023
Who we are
Dogdrop is a modern dog care company looking to provide the best experience to parents and dogs everywhere. Our small footprint, well designed physical locations are the core of our business, so they need to be managed with the utmost attention to detail. We want to delight parents and make their dogs happy, day-in and day-out, which goes for anyone we interact with whether they use our service or not.
What we're looking for
An incredible General Manager who can lead and market the best customer experience to continue growing our Los Angeles locations.
Someone who can identify problems, create suggestions for how to address those problems, and execute on solutions successfully.
Someone who can thrive in a start up environment and who knows how to straddle the line between corporate responsibilities and retail management.
What you'll do
Your first 2 weeks will be spent auditing every aspect of our first location and providing a game plan for how to improve along with day-to-day management.
Your second 2 weeks will be spent executing on the first phase of that game plan.
The following 30 to 60 days will be spent continuing to improve upon the initial phase and growing the business day after day.
Status quo will be a combination of day-to-day people management, general operational oversight, marketing, and reporting. You are solely responsible for store-level P&L. You will report to Retail Operations.
Who you are
You have successfully led the growth of a retail location (or more than one).
You are able to independently run 1 or more retail locations without direct oversight.
You are responsible for every aspect of the P&L from labor to marketing dollars spent.
You are able to follow a sales process to acquire members. From member sales pitch, keeping CRM updates, and following up with leads. You are responsible for closing memberships.
You know how to handle the many challenges that come along with managing multiple retail/hourly employees.
You have a good understanding of CA Labor Laws and Compliance, especially as it pertains to day-to-day shift management.
You have hired and fired retail staff previously and know how to handle both situations with consideration for CA Labor Laws and Compliance.
You know how to successfully market your location and keep a steady flow of new customers coming in. You will be responsible for local marketing efforts and business development.
You know how to successfully maintain the customers you do have and keep them happy and coming back.
You are able to manage up to direct your peers and those above you in order to successfully manage your location.
You are experienced working with ownership and retail employees alike, and know how to lead in both contexts.
You know how to build an amazing retail team culture that fosters the Care Team's enthusiastic delivery of incredible service for our dog and human members.
You know how to train new hires so they are fully invested in our brand and culture, and in delivering an amazing experience each day.
You understand that the financial viability of a location and the overall experience that you consistently provide customers have to be in lock-step, so that you can deliver on both.
You are willing to be at the location day and night to make sure that things get done, but you also understand how to delegate to your assistant managers and make them feel supported in all the right ways so you don't have to be there all the time.
You are OBSESSED with customer experience and you have what it takes to get your team behind you to deliver the most amazing experience day-in and day-out.
Bonus Points
You love dogs and animals and want to work in an environment with them.
You have previously worked at a dog care facility.
You have experience working at a modern consumer brand or tech company.
You have worked as an hourly retail employee.
You have worked with a membership based business.