BI Analyst, Manufacturer Solutions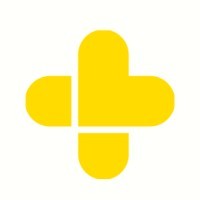 GoodRx
IT
Santa Monica, CA, USA · San Francisco, CA, USA · New York, NY, USA
Posted on Tuesday, April 18, 2023
GoodRx is America's healthcare marketplace. Each month, millions of people visit
goodrx.com
to find reliable health information and discounts for their healthcare — and we've helped people save $35 billion since 2011. We provide prescription discounts that are accepted at more than 70,000 pharmacies in the U.S., as well as telehealth services including doctor visits and lab tests. Our services have been positively reviewed by Good Morning America, The New York Times, NBC News, AARP, and many others.
Our goal is to help Americans find convenient and affordable healthcare. We offer solutions for consumers, employers, health plans, and anyone else who shares our desire to provide affordable prescriptions to all Americans.
This role will be part of GoodRx's Biopharma Solutions vertical. Our mission is to be the "consumer gateway" across the biopharma lifecycle. The ideal candidate will be a self-motivated problem solver with keen attention to detail who will add new perspectives to our growing team. You will be someone with the curiosity to ask big questions and have the technical and strategic know-how to answer them.
The Biopharma Solutions team has an ambitious roadmap to bring innovation to biopharma and be the leading healthcare platform that enables manufacturers to support healthcare professionals and patients along the journey toward improved health. Our solutions range from advertising to physician-specific point of care to direct access to manufacturer affordability programs to non-dispensing pharmacies. And this is only today. The BI Analyst will enhance the way GoodRx shows up to our clients.
The role will deliver reporting and insights that will inform business optimization strategies and drive the successful commercialization of the "GoodRx Effect," the positive impact GoodRx has on healthcare awareness, access and adherence. This role will work effectively with Product, Sales, and key internal stakeholders in Design, Engineering, and Marketing to provide actionable insights and recommendations to drive performance both internally and with our clients. This individual will be fluent in business intelligence tools and have demonstrated success in driving broad adoption of business intelligence tools across a commercial organization. The Analyst will support a vision for the future of product and sales analytics in partnership with other data scientists, analysts, and data engineers.
RESPONSIBILITIES
Product Analytics: You will partner with other business intelligence team members to directly support the product teams that are in our Biopharma Solutions vertical. This will include working collaboratively with product managers, designers, and engineers to develop the future of our vertical's product suite. Included in this support is guiding teams using data and insights, developing hypotheses that employ a diverse toolkit of rigorous analytical approaches, different methodologies, frameworks, and having technical expertise to test them. You will also identify and measure success of product efforts through goal setting, forecasting, and monitoring of key product metrics to understand trends.
Commercial Leadership: You will use data to shape product development, quantify new opportunities, identify upcoming challenges, and ensure the products we build bring value to patients, healthcare professionals and manufacturers. You will help your partner teams prioritize what to build, where to sell, set goals, and understand their product's ecosystem.
Data Innovation: You will be scrappy in a fast-paced environment. You will be ready to dive into the data or set up new processes to ensure the health and reliability of our data pipeline through to reporting. You will uncover what other data assets can be integrated and leveraged. You will find new ways to drive business with data.
Drive Performance: Drive and deliver the annual quota for the sales force and track performance to goals
Data & Analytics Infrastructure: Develop and implement tools and strategies that allow raw data to be transformed into business insights. Build automation to support analyses. Maintain data quality and perform data integrity audits.
Skills & Qualifications:
2+ years of work experience as a business intelligence analyst
Bachelor's Degree required
Experience with data visualization and building client-facing documents.
Highly proficient with SQL
Proficient with business intelligence tools: Looker and/or Amplitude
Strong understanding of customer data platforms like Segment and/or Google Analytics, if not proficient, an ability to learn a new technical stack quickly.
How someone would do well on our team:
A self-starter and high-achiever with a focus on doing a great job, possessing the initiative to look into the details and interpret the impact of key business drivers
Strong consultative / presenting skills with an ability to make cogent recommendations based on sound theories and thoughtful investigations.
Proven ability to manage multiple tasks and projects at the same time, while maintaining sharp attention to detail. Attention to detail is the key to success
A strong team player with a positive, service-oriented attitude who drives process improvements to increase the effectiveness of the team and minimize room for errors
Bonus Points:
Experience in healthcare, specifically at a Biotechnology/Pharmaceutical company, a brick and mortar or virtual pharmacy, or a Pharmacy Benefit Manager
Experience building and maintaining analytics backends i.e. data marts, code repositories, documentation
Compensation decisions are determined using a variety of factors such as skill set, experience, and education or certifications. If we extend an offer for employment, we will consider all individual qualifications. Below are our salary ranges for this position based on office location:
San Francisco Office $77,000 - $122,000
New York Office $70,000 - $112,000
Santa Monica Office: $64,000 - $102,000
GoodRx also offers additional compensation programs such as annual cash bonuses, annual equity grants for most positions, and generous benefits. Our great benefits offerings include medical, dental, and vision insurance, 401(k) with a company match, an ESPP, unlimited vacation, "Take Care of Yourself" days, 11 paid holidays, and 72 hours of sick leave. GoodRx also offers additional benefits like mental wellness and financial wellness programs, fertility benefits, supplemental life insurance for you and your dependents, company-paid short-term and long-term disability, and more!
At GoodRx, we deeply value in-person connection and collaboration, which is key to our company culture. GoodRx is a hybrid work environment, and we ask employees to be in the office a minimum of twice a week to one of our hubs in Santa Monica, San Francisco, and New York City.
We're committed to growing and empowering a more inclusive community within our company and industry. That's why we hire and cultivate diverse teams of the best and brightest from all backgrounds, experiences, and perspectives. We believe that true innovation happens when everyone has a seat at the table and the tools, resources, and opportunities to excel.
With that said, research shows that women and other underrepresented groups apply only if they meet 100% of the criteria. GoodRx is committed to leveling the playing field, and we encourage women, people of color, those in the LGBTQ+ communities, and Veterans to apply for positions even if they don't necessarily check every box outlined in the job description. Please still get in touch - we'd love to connect and see if you could be good for the role!
GoodRx is America's healthcare marketplace. The company offers the most comprehensive and accurate resource for affordable prescription medications in the U.S., gathering pricing information from thousands of pharmacies coast to coast, as well as a telehealth marketplace for online doctor visits and lab tests. Since 2011, Americans with and without health insurance have saved $35 billion using GoodRx and million consumers visit
goodrx.com
each month to find discounts and information related to their healthcare. GoodRx is the #1 most downloaded medical app on the iOS and Android app stores. For more information, visit
www.goodrx.com
.