Associate Creative Director, Copy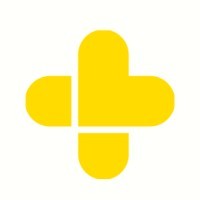 GoodRx
Design
Santa Monica, CA, USA
Posted on Monday, May 15, 2023
GoodRx is America's healthcare marketplace. Each month, millions of people visit
goodrx.com
to find reliable health information and discounts for their healthcare — and we've helped people save $35 billion since 2011. We provide prescription discounts that are accepted at more than 70,000 pharmacies in the U.S., as well as telehealth services including doctor visits and lab tests. Our services have been positively reviewed by Good Morning America, The New York Times, NBC News, AARP, and many others.
Our goal is to help Americans find convenient and affordable healthcare. We offer solutions for consumers, employers, health plans, and anyone else who shares our desire to provide affordable prescriptions to all Americans.
About the role:
We are looking for an experienced, proactive Associate Creative Director, Copy to join our in-house creative team. The ideal candidate must demonstrate an expertise in consumer engagement and healthcare content to be used across multiple channels including CRM, digital and integrated campaigns.
We are looking for a leader to create clear and concise communications and partner with our health content, product, sales and marketing teams. You are passionate about patient and provider communications, as well as digital creative solutions for our mission-based brand.
What you'll do:
Partner with our Creative Directors to provide effective and strategic copy to support 360 campaigns tailored to our specific audiences (Manufacturer Solutions, Healthcare Professional and Consumers). This includes copy for CRM, landing pages, display, audio, video, and social
Analyze creative performance and output to identify opportunities behind the "why" of customer behavior — develop tonal strategies that address ongoing insights and findings
Work with our team of copywriters to develop a robust, company-wide brand messaging library
Partner with Content Design team to ensure our marketing and product share a unified, seamless brand voice
Develop successful marketing and product campaigns that drive better consumer understanding of GoodRx and our product solutions
Thrive in a growing, dynamic environment where priorities and strategies may shift based on research and testing
Work with multiple stakeholders from different business lines, aligning everyone to our goals while developing smart, strategic copy
Create and refine key messaging campaigns across the customer journey, such as nurture, onboarding, first-time customers, and other key flows
Build cross-functional relationships internally, working closely with our Product, Engineering, Marketing, and Sales teams
Continue to evolve our brand voice — helping our brand stand out in an ever-changing marketplace
What we're looking for:
10+ years of copywriting experience, preferably within the healthcare space
Proven experience building end-to-end 360 campaigns with a deep command of channel marketing and segmentation best practices
Experience working on brand marketing partnerships
Ability to adapt GoodRx's brand voice for our audiences (patient, provider, manufacturer, retailer) at all points in their respective journeys (onboarding, nurture, reactivation)
Have an active point-of-view towards brand messaging and applying that vision to communications
Solid understanding of the nuances of tone between Marketing and Product, as well as experience naming products and features
Solid understanding of the healthcare category, able to translate scientific literature and research for different target audiences
Proactive and engaged collaborator who takes ownership of their work, while helping to develop better processes for continual improvement
Experience working within Figma and Asana a plus
Hands-on experience with marketing automation tools (Braze, Salesforce Marketing Cloud) a plus
We're committed to growing and empowering a more inclusive community within our company and industry. That's why we hire and cultivate diverse teams of the best and brightest from all backgrounds, experiences, and perspectives. We believe that true innovation happens when everyone has a seat at the table and the tools, resources, and opportunities to excel.
With that said, research shows that women and other underrepresented groups apply only if they meet 100% of the criteria. GoodRx is committed to leveling the playing field, and we encourage women, people of color, those in the LGBTQ+ communities, and Veterans to apply for positions even if they don't necessarily check every box outlined in the job description. Please still get in touch - we'd love to connect and see if you could be good for the role!
GoodRx is America's healthcare marketplace. The company offers the most comprehensive and accurate resource for affordable prescription medications in the U.S., gathering pricing information from thousands of pharmacies coast to coast, as well as a telehealth marketplace for online doctor visits and lab tests. Since 2011, Americans with and without health insurance have saved $35 billion using GoodRx and million consumers visit
goodrx.com
each month to find discounts and information related to their healthcare. GoodRx is the #1 most downloaded medical app on the iOS and Android app stores. For more information, visit
www.goodrx.com
.