Staff/Principal Mechanical Engineer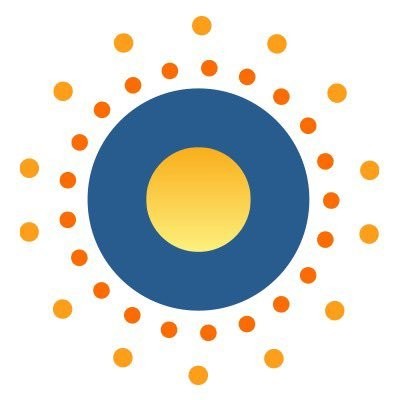 Heliogen
Other Engineering
Pasadena, CA, USA · Houston, TX, USA
Posted on Tuesday, May 23, 2023
Heliogen is a renewable energy technology company focused on decarbonizing industry and empowering a sustainable civilization. Powered by AI, computer vision, and robotics, Heliogen's concentrating solar thermal solutions turn sunlight into heat, steam, power or green hydrogen fuel to help industries such as mining, cement, steel, and transportation transition to clean energy. For ambitious business and technology professionals seeking to have a meaningful impact on climate change and the health of humanity and our planet, Heliogen offers the opportunity to address global challenges through collaboration with a world-class, dynamic team of forward-thinking leaders.
About this role:
Heliogen is seeking a talented and experienced Staff/Principal Mechanical Engineer to join our team. As a Staff/Principal Mechanical Engineer, you will play a key role in the design, development, and testing of high-temperature components/systems to develop Heliogen's advanced solar technology. You will be responsible for developing and executing engineering projects that deliver innovative solutions to complex problems, while also ensuring that all projects are completed on time and within budget.
This is a hybrid role (3 days a week onsite) in either Pasadena, CA or Houston, TX
In this role, you will:
Develop and execute mechanical engineering projects related to Heliogen's advanced solar technology, including designing, prototyping, and testing mechanical components and systems.
Collaborate with cross-functional teams, including electrical engineers, I&C engineers, to design and integrate mechanical components and systems into Heliogen's products and systems.
Conduct design reviews, analyze data, and prepare technical reports to communicate project progress and results to internal and external stakeholders.
Develop and maintain engineering documentation, including mechanical drawings, specifications, and procedures.
Identify and mitigate risks, and propose solutions to problems that arise during the design and development process.
What's essential:
Bachelor's degree in mechanical engineering, or a related field.
10+ years of experience in mechanical engineering, with a focus on large scale product design, development and risk mitigation through testing or an equivalent combination of education and experience
Strong technical skills in mechanical design, good understanding of geometric dimensioning and tolerancing (GD&T), tolerance stack up,and
Good understanding and ability to interpret results from thermal and stress analysis
Experience designing components that operate in high temperature (400-1000 oC) environments, including management of thermal stresses/gradients, creep
Experience with CAD software, such as SolidWorks and experience working with commercial Product Lifecycle Management (PLM) platform
Excellent communication and teamwork skills, with the ability to work effectively with cross-functional teams.
Experience with designing products to meet industrial codes and standards (e.g. ASME Boiler and Pressure Vessel Code)
Desirable:
Experience with multiple stages of the design process including detailed design and prototype manufacturing.
Good understanding of manufacturing processes and their impact on product design and cost
Experience in industrial kiln, dryer design or other large scale industrial equipment
Experience with stress analysis using methods appropriate to the level of design maturity using hand calculations or commercially available software such as ANSYS
Professional Engineering license
Experience in solar energy, renewable energy, or related fields
If you are a talented and experienced mechanical engineer with a passion for renewable energy and an interest in joining a dynamic and innovative team, we encourage you to apply for this exciting opportunity at Heliogen.
Heliogen was created at Idealab, the leading technology incubator, and became a public company (NYSE: HLGN) in December 2021. For more information about Heliogen, please visit heliogen.com.