Escalations Manager - UCAN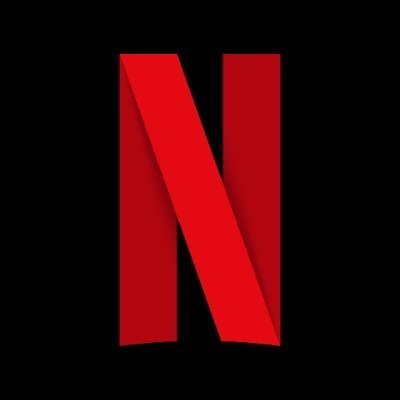 Netflix
Los Angeles, CA, USA
Posted on Friday, April 7, 2023
Summary
Netflix is the world's leading streaming entertainment service with over 222+ million paid memberships in over 190 countries enjoying TV series, documentaries and feature films across a wide variety of genres and languages. Members can watch as much as they want, anytime, anywhere, on any internet-connected screen. Members can play, pause and resume watching, all without commercials or commitments.
ROLE
Netflix has an extreme dedication to both the viewers and creators of our content. As the service continues to develop unique content to enhance member services, the Netflix Technology Support (NTS) team exists to empower and bolster the capabilities of our amazing colleagues to do the best work of their careers. We believe in offering simple, secure, and scalable solutions while delivering a stellar user technology experience. Our goal is to provide exceptional technology support to our diverse and globally represented workforce. To accomplish our goal, we are looking for a versatile and experienced technology leader.
The Escalations Manager is accountable for building and evolving a service organization focused on quality interactions at scale and enabling access to simple and effective technology quickly. This person is someone who understands technology deeply but can have frictionless conversations with anyone agnostic of their technical competency. They thrive in ambiguity and look to build great teams instead of great processes. Working with, for, and through others they succeed by building a culture of trust and resilience that will set Netflix up for success for years to come. We are looking for a stunning manager to lead this initiative and team for the UCAN region.
Location: The role will be based in our Los Angeles office with regular in-office work requirements as part of a hybrid work schedule, and will travel to other sites as needed.
RESPONSIBILITIES
Live the Netflix Culture and ensure it is represented within your teams globally
Work to ensure Netflix's commitment to fostering an inclusive environment is demonstrated in every facet of our efforts
Create an inspiring, empowering, collaborative, and supportive team environment, leading by example and flexing to roll up your sleeves and support the team as needed
Contribute to our overall working environment and culture, where expressing your thoughts and sharing your feedback is a part of your every day
Lead the UCAN Netflix Technology Support (Enterprise) on-site team to best support the technology needs of our employees and external partners
Understand the trends and demands of the various work streams and prepare your team to handle changes in work based on these demands
Empower, develop, and coach our team members to innovate and create an agile environment that supports effective and scalable change
Build strong partnerships with business stakeholders and cross-functional partners such as network/infrastructure, information security, workplace, employee services, finance, production teams, Human Resources, and other various teams to work towards common goals and initiatives
Collaborate with your colleagues in a global setting, partnering with our other offices to share ideas and feedback to ensure our operational alignment, support, documentation, and research is of the highest caliber
Create memos to widely distribute and get feedback on new ideas, proposed tests, and to gain broader alignment on key business decisions
Help set and execute the operational strategy of the organization, utilizing in-depth analysis of available data, and work collaboratively as a regional partner
Navigate roadblocks for the team using great judgment to deliver an amazing technology support experience
Enable a simple and streamlined user facing team for all technical requests
Innovate on employee self-service experience (i.e. improved hardware deployment workflows, frictionless site support)
Deliver and maintain high level of support for our users and continuously look for improvements to the support experience
Participate in bug triage and prioritization, user-facing outage management, and escalation of issues as appropriate
Work to reduce user friction and reliability concerns within the products and processes
Define and monitor key performance indicators at a team and individual level focused on operational excellence
NECESSARY SKILLS & EXPERIENCE
Significant proven experience in at least one of the following industries: Information Technology in a senior leadership capacity; Entertainment Production Technology, including experience with production office applications
Experience managing a team of IT professionals with a variety of responsibilities
Strong communication skills to partner with technical and non-technical stakeholders in a global and diverse environment
Experience in making informed and agile decisions at the local/global level and high velocity execution
Expertise in utilizing metrics and data to analyze and assess business priorities, drive decision making and setting strategy, and measure success toward organizational goals
Experience working with and managing vendors or contractor workforce
Knowledge of forecasting and budgetary management within an IT organization
In-depth knowledge and experience supporting IT infrastructure, networking, Cloud and SaaS applications, and operations with Google G Suite experience
Familiarity with fundamental networking/distributed computing environment concepts; local and network based user and group accounts and permissions
Knowledge and experience performing advanced troubleshooting for Mac OS, Chrome OS, Windows OS, Linux, and various applications
Knowledge and experience supporting mobile devices including Android and iOS devices
Knowledge of best practices around data security
Solid foundational understanding of building and supporting, enterprise and studio on-prem technology and services
Ability to represent the greater organization's mission and vision to team and stakeholders
Fluency in English (business level)
Ability to lift and carry technical equipment regularly