CAST Manager - Global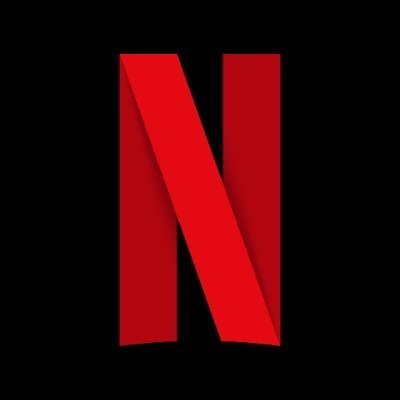 Netflix
Remote · United States
Posted on Wednesday, April 26, 2023
THE OPPORTUNITY
Our mission is to revolutionize the way Netflix Product Creative is made and delivered while continuing to raise the bar for Creative Excellence. The Creative Planning team is a driving force in PCS regional and therefore PCS global strategic planning cycles inclusive of how we prioritize and apply insights, operations, tooling, and the application of AI and machine learning.
The CAST team, inside of Creative Planning, is revolutionizing how we deliver creative excellence on our most tested and proven promotional assets inside the product. The CAST Manager is a crucial leader within the larger product creative organization. In this role, the CAST Manager will set the course for CAST's ability to deliver creatively excellent foundational asset suites for every Netflix title. They will work with internal partners to accelerate the application of technology and new creative asset hypotheses as well as aligning Content and Marcoms stakeholders to a highly tested asset approach.
CORE RESPONSIBILITIES
We are looking for an incredible leader for our new CAST team. This person must embody Netflix cultural values and strike the delicate balance between firm judgment and strong collaboration and curiosity across a wide stakeholder set. The ideal candidate is able to ingest broad context as well as multiple, detailed data points to formulate a clear roadmap of actions at every stage of this team's growth. Strong communication skills and a "change marketing" mindset will be important to drive advocacy and ensure the team's ability to operate successfully.
This role requires a passion for bringing together technology and people to power new creative outcomes. They will set the course for CAST's ability to deliver creatively excellent foundational asset suites for every Netflix title, accelerate the application of technology in the creative process, and be a key partner in incubating and testing new creative formats. They will also be a key touch point within the larger Product organization to share insights on title creative performance and operational rigor that can inform future product innovation plans.
Responsibilities Include
Successful execution of change management both for stakeholders and peers based on this team's new remit and way of working.
Delivery of Product Foundational Asset Suites that raise the bar for creative excellence on mainstay assets while also successfully applying technology to drive efficient workflows.
Ability to look across a global slate of titles to understand strategic opportunities in product creative, production operations and for the wider product organization.
Building confidence with filmmakers, showrunners, talent and content on product's contribution to title success.
Maintain health and consistent performance of a global partner network of agencies.
Work closely with Partner Planning and Production Planning for consistent optimizations to Partner Network and Creative Workflows.
Partner closely with regional and local Product Creative Studio and Creative Production teams to understand how exploration assets can work in tandem with foundational assets to drive a better member choosing and discovery experience.
Instigate creative discussions with our agencies to set the creative bar. We are looking for someone who is interested in building creative relationships, not transactions.
Working with internal and external stakeholders to create a shared understanding of creative and operational excellence with clear performance markers.
Partnering with the PCS Creative Planning Insights team, Data Science & Engineering, and Strategy Planning & Analysis teams in a relentless pursuit of data that will allow for continued optimization and improvements.
Incubate and accelerate the application of supply chain innovation tooling, creator tools and technology, and AI/Machine Learning application.
Qualifications
Experience leading global teams and managing multiple time zones, cultural and language nuances, both within the team and with stakeholders.
Ability to build a strong "team one" culture with a globally distributed team or reports with clearly defined practices and processes that maintain space for judgment calls in the flow of business.
Strong interpersonal skills with the ability to build trusted advisor relationships and connect the dots in a fast-paced environment. This includes comfort in navigating challenging situations where you need to read the opportunities for collaboration vs. push back.
Must be conversant in creative production workflows with experience in technology's application in creative development.
Proven experience in creating effective creative briefs grounded in data and insights with a strong eye for creative excellence in final execution.
Ability to form partnerships built on inclusive, collaborative, constructive creative feedback when working with external creative agency partners.
Strong diversity and inclusion acumen and able to create inclusive workflows to ensure diversity in the final creative product.
Thrive in an environment of change and a proven driver of operational change.
Understand, advocate, and embody the company's values and team goals.
At Netflix, we carefully consider a wide range of compensation factors to determine your personal top of market. We rely on market indicators to determine compensation and consider your specific job, skills, and experience to get it right. These considerations can cause your compensation to vary and will also be dependent on your location.
The overall market range for roles in this area of Netflix is typically $140,000-$600,000.
This market range is based on total compensation (vs. only base salary), which is in line with our compensation philosophy. Netflix is a unique culture and environment. Learn more
here