Senior Content Accountant - Music Rights & Ancillary Revenue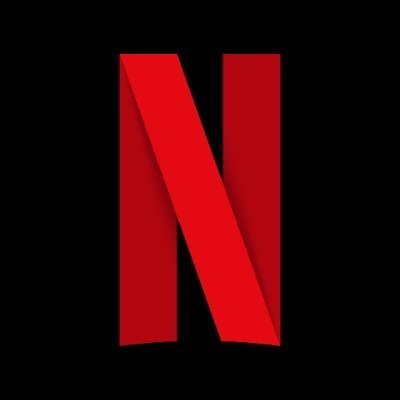 Netflix
Accounting & Finance
Los Angeles, CA, USA
Posted on Sunday, April 30, 2023
Fueled by the broad appeal of the instantaneous enjoyment of unlimited original and licensed movies and TV shows, Netflix has grown to 231 million paid memberships in over 190 countries enjoying TV series, documentaries, and feature films across a wide variety of genres and languages.
Have you ever wondered how we assess and decide
how we account for content
in our financial statements? Are you curious and looking to contribute to automated workflows for Accounting? Do you enjoy reviewing and analyzing large data that are used in critical business decisions? If yes, we are looking for you to join other stunning colleagues in Los Angeles who share a passion to continue to build expertise in streamed content accounting.
This role provides you the chance to join a team that is committed to transforming and redefining the perception of what entertainment is and how it can be enjoyed through the Netflix service. With continued investment in a slate of content including original productions, content licensing, and international expansion, it's a great time for you to join Netflix.
Qualities We're Looking For
Fundamentals of Accounting- We'd like you to have 5+ years of accounting experience under your belt backed by a bachelor's degree in accounting and/or finance; While not required, it's preferred you are on track for completion (or already completed) in obtaining a CPA license or a post-graduate degree.
Attention to detail + love for data & automation - We pride ourselves on producing high quality work, scrutinizing important numbers and formulas for accuracy, and using spreadsheets and system data to reconcile accounts and solve problems; we like our accountants to love Excel pivot tables and be unphased by large data sets. Passion for increasing efficiency of processes through automation is a plus.
Enthusiasm and quick learning - Enthusiasm for designing and building new accounting systems and making improvements to existing systems. Prior work with contract review (revenue, leases, or other complex documents), data entry and analysis, research, and other problem-solving tasks is helpful, but we understand you probably have never done content accounting. That's OK with us because we'll teach you as long as you're excited about learning.
Curiosity and passion - Our team members ask probing questions, challenge the status quo, make changes to improve processes, and have fun while doing it all; positive attitude and never settling for "good enough" are key, along with fitting into our unique company culture.
You have strong communication skills (both written and oral) and are viewed as a strong cross-functional business partner. You should also have a strong accounting background and be comfortable navigating technical accounting guidance.
Collaborate inclusively - Partner with team members and authentically recognize, understand, and appreciate differences, and connect across these differences by being mutually adaptive.
Industry experience in a studio, music environment, or consumer products is a plus, but not essential to the position if you are enthusiastic about the position, have a strong accounting background, and are capable of learning quickly.
Adaptable - You have to be comfortable in an ever-changing eco-system of content, finance and accounting issues and projects.
You embrace and advocate the Netflix culture and our long-term view.
More Details/Responsibilities
Based in our Hollywood office, reporting to the management team in Content Accounting.
Part of the team responsible for the financial integrity of the company's revenues, commitments, assets (capitalization), liabilities (payments or deferred revenue), and expenses (distribution costs).
Prepare and review monthly accounting entries, reconciliations, CFO flux analysis, and other ad hoc analyses.
Review and documentation of music rights & ancillary revenue agreements, which includes interpreting contractual terms and understanding the application of our accounting policies.
Identify and drive process improvements and own projects such as accounting policy review.
Manage cross-functional relationships with teams outside of Content Accounting, including Legal, Revenue, Finance, and Engineering

As Netflix continues its original content expansion, the accounting and operational complexities are also growing. There are new challenges we're facing, and there's plenty of fun we're having. Come be a part of it and help make a positive impact!

Due to the nature and scope of this role, we will need to run a background check prior to starting with us.
At Netflix, we carefully consider a wide range of compensation factors to determine your personal top of market. We rely on market indicators to determine compensation and consider your specific job, skills, and experience to get it right. These considerations can cause your compensation to vary and will also be dependent on your location.
The overall market range for roles in this area of Netflix is typically $60,000 - $290,000.
This market range is based on total compensation (vs. only base salary), which is in line with our compensation philosophy. Netflix is a unique culture and environment. Learn more here.