Senior Researcher - Content Production & Studio Technology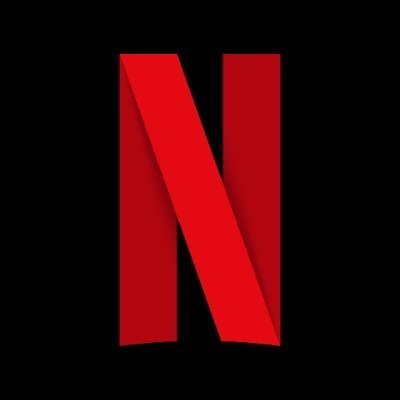 Netflix
IT
Los Angeles, CA, USA
Posted on Friday, May 19, 2023
Office: Los Angeles, CA (preferred), Los Gatos (secondary). Not open to remote.
Netflix is one of the world's leading streaming entertainment services with 233 million paid memberships in over 190 countries enjoying TV series, documentaries, feature films and mobile games across a wide variety of genres and languages. Members can play, pause and resume watching as they want, anytime, anywhere, and can change their plans at any time.
From script to screen, from concept to execution, the Netflix Studio is revolutionizing how content is created and delivered to users all across the globe. To manage our diverse global slate, we are exploring ways to make content production more efficient through streamlined, cutting-edge technologies.
The Studio Insights team's mission is to create a competitive advantage for Netflix by delivering research and insights that translate directly into product and business impact, guiding the development of the world's largest and most technically advanced content studio. This role will partner with business leaders, cross-functional product teams, and global studio and production talent inside and outside Netflix to enable the success of our live-action technology suite (which spans production and media management). They are tasked with uncovering insights that inspire long-term innovation and enable faster execution of near-term priorities while building and scaling a robust research practice in a highly technical enterprise environment with a complex and layered user landscape.
What You'll Be Doing:
Partner with cross-functional teams (including Business Stakeholders, Design, Product Management, Engineers, and Data Scientists) to develop, lead, execute, and socialize a roadmap of high-impact research initiatives (both fast-moving product research and strategic business research).
Ability to respond to changing needs across the business to identify and prioritize impactful opportunities in an environment where balancing rigor with velocity is paramount.
Engage internal and external studio partners worldwide to uncover pain points and unmet needs and translate them into actionable business recommendations.
Thoughtfully evangelize the role of research and scale practice in local and global environments where a research culture/infrastructure does not exist/is nascent.
Cut through competing perspectives and approaches to tell powerful, objective insights and stories that can land across diverse technical and non-technical audiences.
Identify opportunities to establish new points of view and capabilities that evolve our enterprise research function.
The Ideal Background:
7+ years leading both qualitative & quantitative research supporting product development and business strategy (ideally in an enterprise environment).
Experience running rapid product research cycles to drive fast, iterative product development.
Experience in enterprise research and excitement for highly technical, complex workflows.
A history of building a robust research practice in new domains and teams.
Experience working with global stakeholders and technical audiences.
Effective verbal and written communication to distill complex multi-method research reports into understandable, compelling, and actionable insights.
Strong analytical skills and the ability to triangulate data and insights from multiple sources.
Experience in or passion for the television and filmmaking industry. A plus if you have a working knowledge of the production lifecycle.
​​A degree in UX research, psychology, social sciences, or a related field is a plus but not required.
Ability to frequently travel to Los Angeles to meet with stakeholders and openness to international travel as needed.
Who you are:
You are curious, love learning, and are eager for new challenges.
You are comfortable putting a stake in the ground, even without all the data you need.
You are discerning and know when and how to balance scrappiness with rigor.
You are the first to roll up your sleeves when something needs to get done.
You make the connections no one else sees.
You stand firm in the face of change and challenge.
You read the Netflix culture memo and were energized.
You are equal parts creative and analytical.
You are both an excellent collaborator and a self-starter and know what it means to be both simultaneously.
At Netflix, we carefully consider a wide range of compensation factors to determine your personal top of market. We rely on market indicators to determine compensation and consider your specific job, skills, and experience to get it right. These considerations can cause your compensation to vary and will also be dependent on your location.
The overall market range for roles in this area of Netflix is typically $110,000 - $440,000.
This market range is based on total compensation (vs. only base salary), which is in line with our compensation philosophy. Netflix is a unique culture and environment. Learn more
here
.