Engineering Manager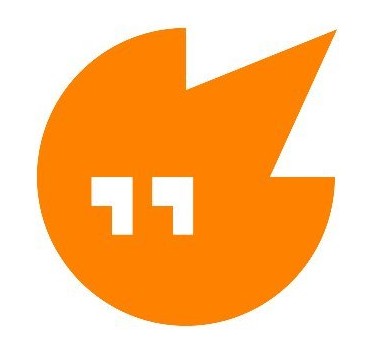 PlayVS
Software Engineering, Other Engineering
Los Angeles, CA, USA
Posted on Wednesday, May 24, 2023
The fastest-growing High School sport in America isn't basketball or football—it's esports—and PlayVS is the official platform for High School esports. We offer an incredible, full-stack esport platform—game integrations, team building tools, leagues, tournaments, and schedules—and our software products tie everything together into a cohesive experience.
We are looking for an experienced and dynamic Engineering Manager with a strong technical background in full-stack engineering. As an Engineering Manager, you will lead a team of talented engineers (both front-end and back-end) and be responsible for driving the successful delivery of projects, ensuring technical excellence, and fostering a collaborative and innovative work environment. This is a hands-on role that requires both technical expertise and exceptional leadership skills. If you're excited about giving all students a chance to participate in an equitable gaming community with a best-in-class competitive experience, PlayVS is a perfect place to make an impact. #GLHF
Here's what you'll get to do:
*Lead, mentor, and coach a team of talented front and back-end engineers, providing guidance, support, and fostering a culture of learning and growth.
*Drive the successful execution of projects, ensuring adherence to timelines, quality standards, documentation, and user requirements.
*Utilize your technical expertise to provide hands-on direction and raise the bar across the engineering organization, including system design, performant code, reliable architecture, and test coverage.
*Collaborate with cross-functional teams (Product, QA, Data, Design, Finance, Sales, Operations, Customer Experience, and Customer Success) to define and execute technical strategies aligning with top business objectives.
*Conduct frequent code reviews to ensure code quality, scalability, and adherence to coding standards and best practices.
*Partner with the Talent Acquisition team to identify top engineers and onboard new team members.
*Continuously evaluate and improve engineering processes and workflows to enhance efficiency, productivity, and quality of deliverables.
What we're looking for:
*1+ years of experience as a people manager, leading and managing a team of engineers, driving project delivery, and fostering a collaborative work environment.
*7+ years of engineering experience.
*Proven experience as a Full Stack Engineer with a deep understanding of front-end and back-end technologies, databases, and system architecture.
*Experience with developing web applications, APIs, and modern web stacks.
*Demonstrated ability to mentor and develop engineering talent, fostering a culture of continuous learning and improvement.
*Excellent written and verbal communication skills, with the ability to effectively collaborate with cross-functional teams and stakeholders.
*Knowledge of agile methodologies and experience with project management tools.
*Ability to thrive in a fast-paced, dynamic environment and adapt to changing priorities.
*Strong commitment to quality, attention to detail, and a passion for delivering high-quality software solutions.
Nice to have:
*Bachelor's or Master's degree in Computer Science, Software Engineering, or a related field.
*Experience with Typescript, React, GraphQL, Node.js, AWS
*Experience building internal applications
*Passion for the esports or edtech
Note: This job description is intended to convey essential job functions and requirements. It is not intended to be an exhaustive list of responsibilities, qualifications, or skills associated with the position.
PlayVS is an equal opportunity employer and is proud to be a majority minority company. We provide equal employment opportunities and are committed to maintaining an inclusive environment for our customers, employees, and applicants. We prohibit discrimination and harassment of any type regardless of race, color, religion, age, sex (including pregnancy and gender identity), national origin, disability status, genetics, protected veteran status, sexual orientation, gender identity or expression, parental status, or any other characteristic protected by federal, state or local laws.
If you have a disability or special need that requires an accommodation, please contact us at accommodations@playvs.com