Executive Support & Content Coordinator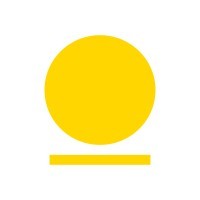 Ritual
Customer Service
Culver City, CA, USA
Posted on Tuesday, April 11, 2023
About Ritual
Ritual is a personal health brand that is building the future of daily essentials. Our mission is simple: we help turn healthy habits into a Ritual. We started by creating the first visible supply chain of its kind and reinventing the daily multivitamin from the ground up. Now, together with some of the world's leading scientists, researchers and advisors, we're developing a new standard of high-quality, traceable daily products across new categories. Hundreds of thousands of customers across generations trust us, and we are growing quickly.
We've built a team of over 120 (and counting) curious skeptics, world-class scientists, unconventional artists, expert marketers, and analytical strategists. We're venture-backed and based in sunny Los Angeles. If you're looking to challenge the status quo and be challenged to do the best work of your career, join us.
Essential
This role will be an essential partner to our Founder/CEO, providing a combination of administrative support and social media content creation. In this blended position, you will demonstrate a high level of expertise managing a CEO/Founder's calendar, communications, and personal tasks, while also bringing your technical skills and passion for social media content creation to directly work on the editing and daily posting of relevant, timely Instagram and Tik Tok video content. Your knowledge of the health and wellness industry, passion for transparent and science-backed products, creativity, technical video editing skills, and personal mission to stay up to date on current Tik Tok trends will set you apart. This is a full-time position based in our Culver City Headquarters, with some local travel in the LA area to support Founder activities. It is expected that the candidate be in the office 2-3 days a week, with availability to be in the office 4-5 days a week during busy times and as needed.
What You'll Do
Administrative Support
Directly oversee the Founder/CEO's calendar, and liaise with the Chief of Staff, other executives, and internal team members to schedule meetings and follow up on action items as needed
Serve as a professional and organized representative of the Founder/CEO in communications with external parties, including scheduling meetings, providing logistical support, etc.
Develop systems and processes to ensure the CEOs calendar is as efficient as possible, including ensuring agendas, pre-reads, and follow up are well documented and executed, and recommending time management improvements as you develop familiarity with common tasks and priorities
Provide on-site support to the Founder/CEO in the Ritual Headquarters in Culver City, and in off-site locations in the LA area as needed to support internal and external meetings and press events, including partnering with the PR team to ensure technical and logistical needs are met
Provide assistance with personal and family tasks as needed, including scheduling doctor's appointments, running errands, sending gifts, planning personal events, etc.
Provide event planning and support as needed including assisting with the Ritual holiday party, team events, external events, office dinners, etc.
General administrative duties such as managing expense reports, coordinating travel occasionally, managing mail or shipping, drafting correspondence, etc.
Social Media Support:
Maintain an up to date social content calendar for the Founder/CEO, overseeing Tik Tok and Instagram accounts, monitoring trends and posting daily
Work independently to edit pre-recorded video content to produce relevant and high-performing content for Tik Tok and Reels
Serve as on-site support to the Founder/CEO during media days and other press opportunities to capture BTS video content, in partnership with the Social, PR and Creative teams
Work directly with the Founder/CEO to film and produce lo-fi lifestyle video contentHelp monitor social data and other key performance indicators on managed accounts to identify high-performing content to inform future content creation
Who You Are
Proactive advocate and support system. You are always one step ahead, proactively thinking about the Founder/CEO's needs and next steps before she does, to make her days and weeks as seamless as possible. You think about everything from the importance of an accurate lunch order, to scheduling enough breaks and thinking about transit time, to flagging upcoming team moments to celebrate and recognize.
Creative and technical video editor and producer. You should be able to create original content that represents the Founder and Ritual's POV and catches the eye of our audience. You can both capture B-roll and BTS content, and edit pre-recorded content in the correct format to perform on Tik Tok and Reels.
Strong communicator. You have fantastic interpersonal skills and can manage relationships at all levels with tact and precision. You write well, and can clearly articulate action items and tasks to ensure understanding.
Detail-oriented multi-tasker. You have a fine attention to detail, the ability to multitask to stay on top of things, and a proven ability to manage time effectively to meet deadlines. When you are not sure what the priority is, you speak up proactively to make sure you and your Executive are on the same page about what is most important.
Passionate health and wellness skeptic. You are obsessed with the health and wellness space, and focused on separating myth from science. You spend your free time staying up to date on health and wellness trends, but believe a scientist is more credible than an influencer.
Flexible team player. You understand that a startup CEO's life is unpredictable. You're able to maneuver in order to support her in all facets of her life, whatever the situation. You keep calm, professional, and know how to work with others to get stuff done.
What You Need
Education: BS/BA preferred, equivalent experience also accepted.
Experience: 3-5 years of experience supporting C-Level executives in an administrative capacity (CEO/Founder support experience preferred) with heavy calendar management and support with expenses and travel
Technical video content editing expertise and understanding of formatting required for performance across channels
Excellent writing skills with attention to grammar and tone
Google Suite fluency, including calendar, slides, docs, sheets
Experience building presentations in Keynote
Comfort supporting a hybrid team distributed across timezones to successfully manage complex scheduling and and ensure no action items are missed
Compensation and Benefits:
PAY RANGE: $65,000 - $102,000
Your base salary is one part of your total compensation package. The salary range represents the entire compensation range for this position. Exact compensation will depend on several factors, which may include your skills, level, years of experience, technical expertise, and other qualifications. You will be eligible for the upper end of the salary range. You will be also eligible for equity and great benefits + 401k + unlimited PTO etc - see our list of perks/ benefits below.
Additional Compensation, Benefits + Perks:
Medical/Dental/Vision/Life Insurance
Healthcare & Dependent Care FSA
Equity participation
401k Match - Up to 4%
Pet Insurance
Free Ritual Forever
Unlimited PTO - 10 days minimum to keep you fresh
18 paid holidays
Bi-Annual Performance Reviews
"Ritual First Fridays" - Entire company takes off the first Friday of each month while we are working remotely
5 months paid maternity/paternity leave and we cover health insurance during any additional time taken under-protected baby bonding time off
Flex time for returning to work birth-parents
Childcare stipend (monthly expense)
New hire set up stipend
Maven Clinic, a family planning platform for all Ritual and employees and dependents.
Periodic group workouts with trainers on Zoom
Annual wellness stipend
Why Ritual?
Since launching in October 2016, Ritual has grown to be a cultural revolution in the health industry. We're not about pseudoscience, half-truths or health fads. We are simple, effective, and backed by real science. We have some pretty great benefits & perks for full-time employees related to our office environment, however, they have been limited due to the global health situation. See below for our adjusted available perks until we can get back into the office together!
Ritual is an Equal Opportunity Employer. We are committed to bringing together humans from different backgrounds and perspectives, providing employees with a safe and welcoming work environment free of discrimination and harassment. We strive to create a diverse & inclusive environment where everyone can thrive, feel a sense of belonging, and do impactful work together.