Director, MasterBrand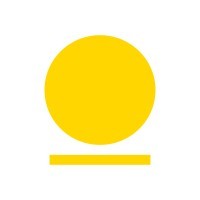 Ritual
Remote
Posted on Tuesday, April 18, 2023
About Ritual
Ritual is a personal health brand that is building the future of daily essentials. Our mission is simple: we help turn healthy habits into a Ritual. We started by creating the first visible supply chain of its kind and reinventing the daily multivitamin from the ground up. Now, together with some of the world's leading scientists, researchers and advisors, we're developing a new standard of high-quality, traceable daily products across new categories. Hundreds of thousands of customers across generations trust us, and we are growing quickly.
We've built a team of over 120 (and counting) curious skeptics, world-class scientists, unconventional artists, expert marketers, and analytical strategists. We're venture-backed and based in sunny Los Angeles. If you're looking to challenge the status quo and be challenged to do the best work of your career, join us.
Ritual is searching for a Director of Masterbrand to join our brand marketing team. This person will be responsible for leading all non-product specific marketing initiatives, such as developing our brand architecture across digital and physical touchpoints, driving a new process to tap into cultural marketing moments, and serving as the hub across many cross-channel touchpoints to ensure brand touch & tone is consistent and clear. You will also oversee education and retail marketing with one direct report. You are visionary, goal-driven, creative, and can connect dots between consumer, culture, and business strategy.
What You'll Do:
Develop comprehensive content marketing strategies that tap into consumer, cultural, and business insights and activate across channels (paid, owned, earned) and drive measurable results.
Create and own the cross-channel marketing calendar, aligning product, content, and other key initiatives in one comprehensive calendar. You are accountable for ensuring stakeholder alignment and flawless implementation of big and small moments.
Stay up-to-date on cultural trends and moments, and identify opportunities & a process to translate them into compelling content that drives engagement and brand awareness.
Partner with Growth, Customer, and Social teams to ensure marketing moments are strategically integrated into performance marketing, lifecycle marketing, and social activations
Collaborate with the Impact team to develop and execute consumer-facing marketing communications that promote our impact work and advocacy initiatives. Assess the appropriate channels for each communication and define the role of each channel in the rollout.
Drive brand architecture work by partnering with Innovation, Creative, & Insights teams to identify framework for categorizing products & visual identity that optimizes our digital and physical shelf based on consumer & category insights.
Core Brand team representative across all email, text, social, and non-product specific projects.
Work with the digital team & acquisition team to identify additional merchandising opportunities to drive AOV.
Oversee and activate strategic brand partnerships that assist Ritual's goals across products and campaigns. Accountable for relationship management, structuring, negotiation and measurement of partnership.
Oversee direct report accountable for education and retail marketing
Who You Are:
Spearheader. You can excite teams, provide clear direction, and get projects done.
News Junkie. You are on top of latest cultural, consumer & media trends
Health & Wellness expert. You live and breathe a healthy lifestyle and know how to connect in a real way to our consumer.
Out of the box thinker. You don't always need a budget to do cool work.
Self Starter. You're an idea person that brings new thinking to the team that aligns with the company strategies.
Results-driven. You set clear KPI's and have the ability to think quantitatively and build business cases behind projects and create concise measurement plans
Dot Connector: You know how to use insights to make recommendations.
What you need:
Experience: 6+ years of experience in brand or content marketing
Experience with direct-to-consumer & brick & mortar brands
Experience in health & wellness and/or sustainability
Proficient in Google Suite products (Slides, Sheets, Docs, etc)Relationships-driven, data driven
Natural Collaborator
Creative and ideas-oriented
Compensation and Benefits:
PAY RANGE: $130,000 - $193,000
Your base salary is one part of your total compensation package. The salary range represents the entire compensation range for this position. Exact compensation will depend on several factors, which may include your skills, level, years of experience, technical expertise, and other qualifications. You will be eligible for the upper end of the salary range. You will be also eligible for equity and great benefits + 401k + unlimited PTO etc - see our list of perks/ benefits below.
Additional Compensation, Benefits and Perks:
Medical/Dental/Vision/Life Insurance
Healthcare & Dependent Care FSA
Equity participation
401k Match - Up to 4%
Pet Insurance
Free Ritual Forever
Unlimited PTO - 10 days minimum to keep you fresh
18 paid holidays
Bi-Annual Performance Reviews
"Ritual First Fridays" - Entire company takes off the first Friday of each month while we are working remotely
5 months paid maternity/paternity leave and we cover health insurance during any additional time taken under-protected baby bonding time off
Flex time for returning to work birth-parents
Childcare stipend (monthly expense)
New hire set up stipend
Maven Clinic, a family planning platform for all Ritual and employees and dependents.
Periodic group workouts with trainers on Zoom
Annual wellness stipend
Why Ritual?
Since launching in October 2016, Ritual has grown to be a cultural revolution in the health industry. We're not about pseudoscience, half-truths or health fads. We are simple, effective, and backed by real science. We have some pretty great benefits & perks for full-time employees related to our office environment, however, they have been limited due to the global health situation. See below for our adjusted available perks until we can get back into the office together!
Ritual is an Equal Opportunity Employer. We are committed to bringing together humans from different backgrounds and perspectives, providing employees with a safe and welcoming work environment free of discrimination and harassment. We strive to create a diverse & inclusive environment where everyone can thrive, feel a sense of belonging, and do impactful work together.