Warehouse Ambassador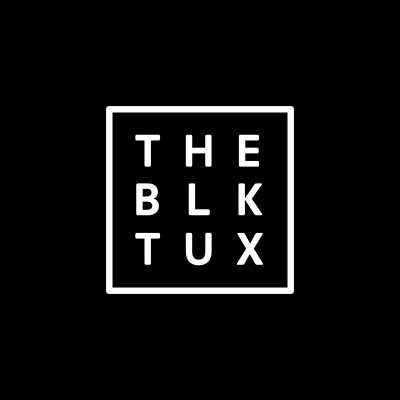 The Black Tux
Customer Service
Los Angeles, CA, USA
Posted on Sunday, May 21, 2023
The Black Tux is reinventing the formalwear rental industry so people can show up at their best on the days that matter most. The company designs and manufactures modern rental suits and tuxedos that actually fit—made of 100% wool, ordered online, and delivered for free. Using a combination of machine learning, tailor-trained fit specialists, and industry-leading customer service, The Black Tux guarantees a perfect fit every time.
We're looking for a Warehouse Ambassador who will act as a liaison for our Associates and Leads to ensure success for the Operations team. The focus of this role will be to guide new and existing employees, training them through warehouse processes, and provide guidance to them as needed. At The Black Tux, we believe in trusting and leaning on one another to get the job done. We need someone who is just as passionate about supporting their team as they are about the work they are doing in the business.
What You'll Do
Communicate process expectations with Associates and raise awareness to warehouse Leads of any potential challenges or roadblocks the Associates are experiencing.
Take ownership answering Associate questions or escalating unknown questions.
Encourage the 5S methodology to reduce waste, optimize productivity through maintaining an orderly workplace, and using visual cues to achieve more consistent operational results.
Uphold the company safety policies and procedures, motivating other associates to do the same, and notifying Lead or Manager when issues arise.
Work cross-functionally as a team for operational needs, project initiatives, or concerns.
Maintain work pace at an assigned throughput (TPH) rate while maintaining highest level of quality.
Device management to resolve issues in need of basic assistance or submitting a ticket to IT for more complex technical issues.
Track inventory of supplies to notify Lead of upcoming shortages.
Perform other duties assigned by Lead or Manager such as additional departments you have been trained or filling in for a Lead in their absence.
Who You Are
1+ years of warehouse experience, preferably in high unit retail distribution centers.
Prior use of warehouse systems such as Korber One (WMS) handheld devices (RF).
Working knowledge of MS Excel and Google Drive.
Champion of team excellence while also creating a positive attitude and work environment for team members.
Strong attention to detail and ability to stay organized while managing multiple competing priorities.
Think outside the box and find innovative solutions to problems.
Willing to take risks while always acting in the best interests of The Black Tux.
Punctual to shift timings.
Ability to lift and carry up to 50 pounds in a physical environment.
Ability to stand and walk for periods of time up to and exceeding 120 minutes.
Perks & Benefits at The Black Tux
Generous Paid Time Off
15 Observed Holidays
Our Health, dental and vision plans are competitive, and we cover 100% of employee coverage and 50% of dependents
We provide a 401(k) plan through Betterment
Weekly catered lunches
Paid maternity and paternity leave
Stocked Kitchen and Pantry
Employee events and team bonding activities
Free tuxedo rentals
The Warehouse Ambassador role is onsite at our Los Angeles warehouse.
The hourly rate for this position will be $19.56, compensation may vary based on the candidate's skills, qualifications, and location. The Black Tux defines compensation plans using market data aligned with comparable companies at a similar stage and size as ours.
Our people are the most important asset to us. Our benefits, perks, pay and culture reflect this in every decision we make. If you want to learn more about us, check out our
Culture Book
.
We're an equal opportunity employer to all. We interview and hire applicants of all backgrounds, orientations, expressions, and identities.
Notice to California Job Applicants disclosed
here
.