Finance Project Associate-Clinical Trials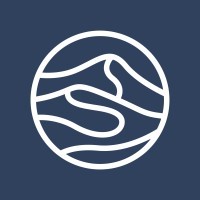 Topography Health
Accounting & Finance
Remote
Posted on Friday, May 19, 2023
Topography Health is a first-of-its-kind, physician-focused clinical trials platform. We offer a full stack of tools and services to empower doctors to gather evidence within an existing practice. Our mission is to accelerate clinical research by increasing the investigative capacity of every physician, creating a new world of medicine where patients have seamless access to advanced research. We care deeply about creating data sets that are more inclusive and representative, and we're determined to change how research is conducted at the community level. We're backed by Andreessen Horowitz, Bain Capital Ventures, and other great financial and strategic partners.
Overview
Topography is seeking a Finance Project Associate to own several key workflows on our Budgets and Trial Finance team. You will also be responsible for daily quality control, weekly reconciliations, and monthly AP/AR tasks team including but not limited to invoice generation and submission, sponsor payment reconciliations, practice payment reconciliations, and calendar management and organization. This role encompasses working with key partners to ensure financial results are consistent with agreed terms, analysis of contracts, creating financial reports and projections, and managing timelines and milestones. The ideal candidate will need to be comfortable taking ownership, troubleshooting issues, and knowing when to escalate appropriately. You will need to be excellent at follow through, incredibly schedule driven, and a meticulously detailed record keeper. High degrees of both autonomy and accountability are key qualities for success in this role. Our Finance Project Associate will also have the opportunity to work closely alongside Topography's legal team, reviewing and interpreting clinical trial contracts and supporting contract management/administration. You'll be an excellent addition to Topography if you are driven by both curiosity and a desire to improve health outcomes for all patients.
Minimum Qualifications
Bachelor's degree or 4 years of relevant experience
2+ years Accounts Payable or Accounts Receivable responsibilities, including ownership of outcomes
2+ years preparing clinical trial invoices
2+ years of financial reconciliations and financial analysis in a clinical research setting
2+ years of experience at a health group, an MSO, or in a CRO setting working on site payments
2+ years of proficiency in Microsoft Excel and/or Google Sheets
Preferred Qualifications
Experience with reviewing and interpreting clinical trial contracts and supporting contract management/administration
Financial ownership of key accounts, or similar customer-facing experience
Experience managing clinical research payment flows
Proficiency in Salesforce and/or clinical trial systems and databases
Topography is an equal opportunity employer and does not discriminate based on race, age, religion, gender, gender identity, national origin, citizenship status, sexual orientation, disability, political affiliation, or belief. We are committed to creating an inclusive culture.